Ada sebuah cerita tentang seorang laki-laki bernama Chicko dan paspor barunya…
Kalau orang Indonesia baru punya paspor, biasanya negara yang pertama dituju adalah Singapura. Nah Chicko ini berbeda, belum ada stempel imigrasi dari negeri tetangga itu. Chicko merenung, kapan ya bisa ke Singapura…
Saat melihat timeline di twitter miliknya, ada sebuah twit seperti ini…

Huwow! Chicko yakin ini adalah sebuah petunjuk dari Tuhan Yang Maha Kuasa sebagai jalan untuk menuju ke Singapura! Lagipula, Chicko kan ngefans sama Adam & Susan, karena cerita jalan-jalan di blog-nya seru banget! Dari mencari kepala di Nemrut Dagi, sampai melihat penguin berloncatan di Curio Bay. Belum lagi Instagram pergidulu yang stunning abis foto-fotonya, jadi pengen ikutan jalan bareng sama mereka.
Tapi tunggu, ini Singapura bagian mana buat jalan-jalannya, nih? Chicko selalu pengen pergi ke Universal Studios, selama ini ia hanya mendengar cerita atraksi-atraksi di USS dari teman-temannya, dan melihat keasikan USS cuma dari Instagram, facebook, Path, dll. Terus Chicko juga pengen tau gimana rasanya berada di S.E.A. Aquarium yang merupakan akuarium ikan terbesar di dunia!
Tanpa berpikir banyak-banyak lagi, Chicko segera ngeklik tautan yang diposting @PergiDulu. Masuklah ke website www.pergidulu.com dan mulai membaca. Ternyata jalan-jalannya ke Resort World™ Sentosa Singapore, yang merupakan rumah dari  Universal Studios Singapore™ dan S.E.A. Aquarium™! AAAAAKKKK!!
Selain itu di sana juga ada Adventure Cove Waterpark™ (waaa, bisa jalan-jalan serasa di dalam laut)
dan bisa juga melihat hiburan superkeren di Lake of Dreams!
Dan kalau sudah lelah mengelilingi atraksi-atraksi yang ada di Resorts World™ Sentosa, bisa memanjakan diri dengan ritual Turkish Hamamm di ESPA. Hmmmm…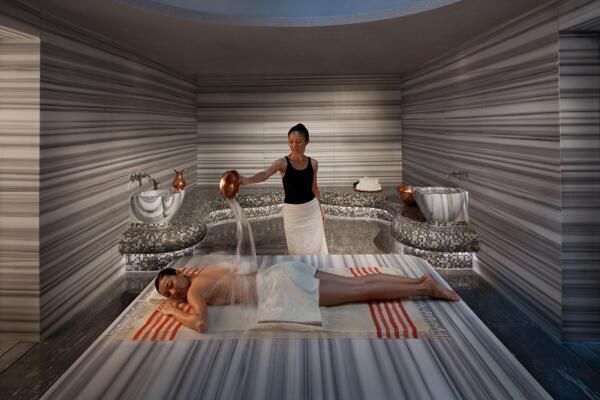 Aaaahhh…. Chicko sudah tidak sabar menikmati fasilitas di Resorts World™ Sentosa Singapore bareng Adam Poskitt & Susan Natalia Poskitt!! Selain liburan bareng, pasti dong Chicko ngobrol-ngobrol sama The Poskitts buat tau langsung dari mereka gimana serunya traveling ke tempat-tempat eksotis, juga trip #EuropeDulu yang seru banget, dan backpackneymoon yang sangat inspiratif.
Pastinya kegiatan The Poskitts feat. Chicko selama liburan bareng bakal di-share ke berbagai social media-nya seperti twitter, instagram, dan lain-lain. So let me be your company, Adam & Susan… 😀